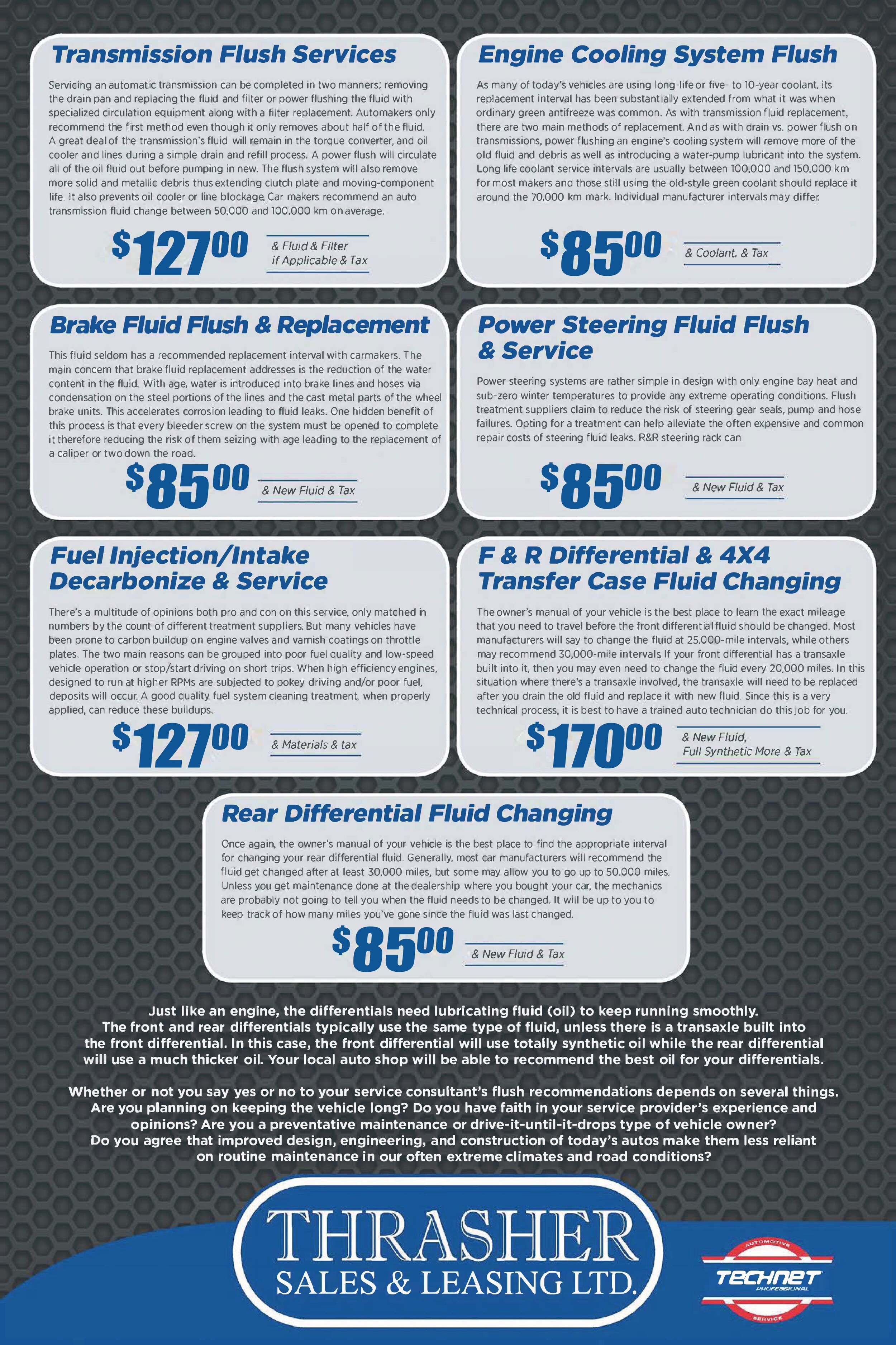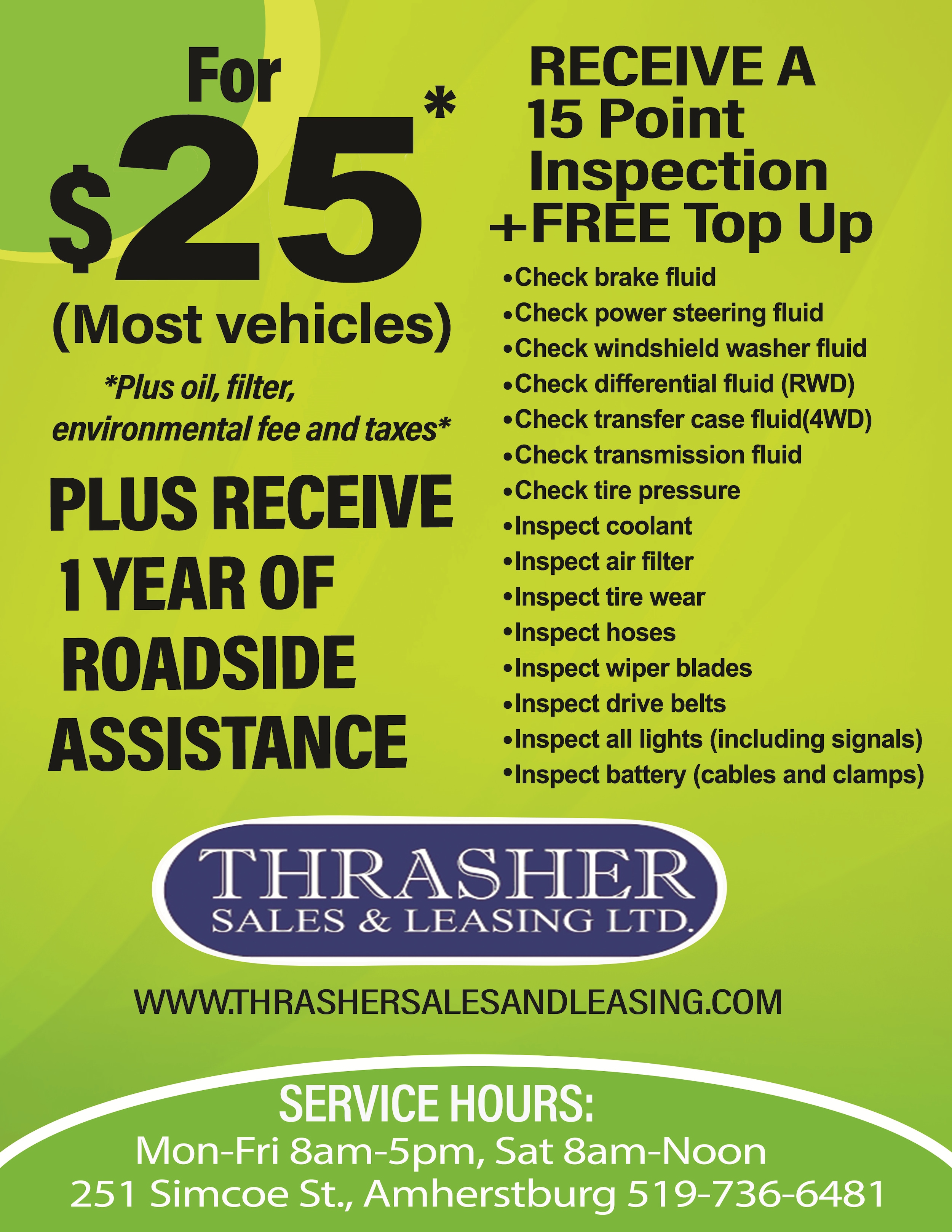 BIG ENOUGH TO SERVE...SMALL ENOUGH TO CARE!
All Makes All Models
WE KEEP YOUR CAR YOUNG
FACTS YOU DIDN'T KNOW ABOUT
MAINTAINING YOUR VEHICLE:
It is against the law for a New Car Dealer to deny you warranty if you have maintained your vehicle according to the Manufacturer maintenance requirements. This means you can service your vehicle where YOU choose.
Most New Card companies DO NOT allow their dealerships to notify the customer of a warranty problem that has been noticed during a service visit. This is known as warranty up-selling and is discouraged. They have the manufactures best interest in mind not yours.
WHY YOU SHOULD HAVE THRASHERS MAINTAIN YOUR VEHICLE:
We will advise you of a potential warranty concern so that your vehicle can be taken back to the new car dealer for a warranty repair
We stock "dexos" Oil for New General Motor vehicles
We have the tools and the training to service and repair most makes and models, foreign or domestic
We can save you time and money by having your vehicle serviced here locally
We have 5 FREE service loaners that are available by appointment
FREE courtesy shuttles back and forth to your home or you can arrange to have your vehicle picked up and dropped off at your place of work
SERVICE DEPARTMENT
Mon. - Fri. 8:00 am - 5 pm,
Sat. 8:00 am - noon
Closed Saturdays July & August
BIG ENOUGH TO SERVE...SMALL ENOUGH TO CARE!
251 Simcoe St., Amherstburg // 844-285-8423 BIG ENOUGH TO SERVE...SMALL ENOUGH TO CARE!
Hours
Monday

8AM-5PM

Tuesday

8AM-5PM

Wednesday

8AM-5PM

Thursday

8AM-5PM

Friday

8AM-5PM

Saturday

8AM- NOON

Sunday

Closed